Some people report that when they connect devices to the latest MacBook via HDMI cable, they face problems. The reason is that new models feature just USB-C ports. The feature is common in different laptop models.
To use a device with multiple connectors, you'll need an adapter. To ensure what you're purchasing is worth your money, there are certain things that you must consider. This article will guide you on how to buy the right MacBook HDMI adapter that perfectly fits your requirement.  
What Is an HDMI Adapter?
HDMI (High-Definition Multimedia Interface) is a worldwide standard HD video with excellent stereo audio. Using this device, you can send digital audio and video signals from a source to a display. Many devices can be referred to as the HDMI adapters, like devices that just support physical connection.
Various types of adapters are available in the market, so you need to choose wisely. Choose the right one because an improper HDMI connection can make the MacBook screen flicker, and you may not be able to figure out the problem without expert assistance.
HDMI Adapters for MacBook
Using a reliable adapter, you can simply expand the number of connectors on the MacBook. There are different types of adapters available for MacBook Pro and MacBook Air. However, primarily these are of 2 types. A converter can be used in one of the USB-C ports.
You will also find a docking station that comes with 2 USB-C ports and is larger in size. Which one you choose depends on how often you require it.
Docking Stations for Apple MacBook
This would be an ideal choice in case you need the number of connectors because they have multiple different connectors. Since they are larger in size, you'll find it difficult to carry them with you.
If you're buying a docking station for your MacBook, you can increase the number of ports and connect all the peripherals. Before you buy it, consider the port you want to use on your system. Select a docking station with enough connectors for all the devices.
Cable Converter for MacBooks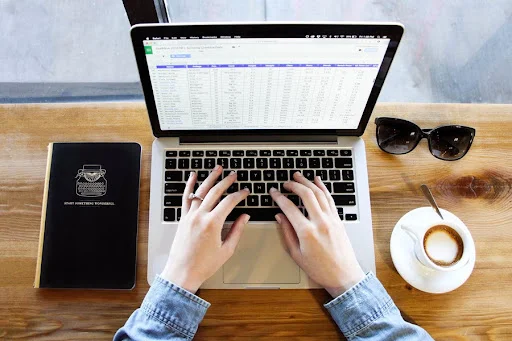 A docking station would not be the right choice if you often require them on the go. Their larger size creates an obstacle making them not good for portability. If you are on the go most often, you can consider a cable converter.
It will help you in working on multiple devices with an HDMI cable. A cable converter can be easily placed in a bag. Hence, you can easily take it with you wherever you go without any discomfort.  
Find the Perfect HDMI Adapter
To find the best HDMI adapter for MacBook, you need to first analyze your requirements. A regular HDMI adapter is perfect if you would like to extend the MacBook screen to a single external display.
To connect several external displays in 4K or 5K resolutions to MacBook, go for an adapter with high-resolution capability. However, if you want an all-in-one solution to connect heterogeneous devices, choose a multi-function USB-C hub.   
Get Apple's HDMI Adapters 
Apple USB-C to Digital AV Multiport Adapter is highly compatible with USB-C and Thunderbolt 3 devices. This first-party multiport adapter extends the MacBook screen on an HDMI-enabled TV.
Both audio and video output are supported by this adapter that needs an HDMI cable for connecting external displays. Belkin USB-C Hub is compatible with MacBook featuring Thunderbolt 3 ports. It features five extra ports along with the HDMI port.
Connect a MacBook Device to a TV via HDMI
With third-party Mini DisplayPort to HDMI adapters, you can send signals in HDMI quality. To connect your MacBook with an HDMI TV, ensure you have the right version running on your Mac.
Check the version you're using is capable of sending audio and video signals over Mini DisplayPort. Then, choose the right Mini DisplayPort to HDMI adapter, ensuring it supports the VESA-1.1a DisplayPort Standard. Then, enable audio output over HDMI.
Connect to HDMI Adapter From Your MacBook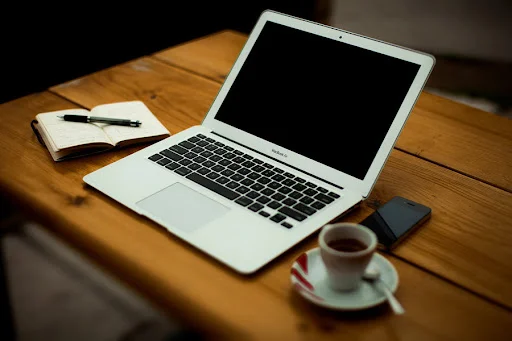 Mac users can connect their computers to a TV or other HDMI device using an HDMI adapter or a cable. Mac computers can connect to HDMI devices if they have an HDMI port, USB-C port, or Mini DisplayPort.
You can connect to HDMI using an adapter if your system has USB-C ports. If you are using an adapter, first check out the adapter's specifications to find out the supported resolutions and other information.  
The Conclusion
Apple's MacBook offers an array of advanced features and added functionalities. From content creation to gaming app development to graphic designing, the MacBook allows users to handle complex tasks efficiently. 
However, it has a shortage of legacy ports as the main downside. So, users will require a MacBook HDMI adapter to extend the capabilities and connect external devices. And all you need to know.